Ardent's Hauling has been in business for over 12 years. We have participated in hundreds of Home and Business Projects during this time. Much of our business comes from repeat customers who have come to enjoy the convienience of our personalized Hauling Service. Until this Webpage our single source of advertising has been the local newspaper. Our hope in creating this webpage is to enhance our customers experience in obtaining quicker quotes and service scheduling.
How many times have you needed to cleanup after a gardening project or simply cleanup a cluttered garage ? We make that easy!
Owner Operators Joe and Wendy Ardent, created the business concept for Ardent's Hauling one day after leaving the transfer station. Joe discovered how great he felt after dumping his truck load of debree, while helping a friend move. His belief was, if this type of service was good for a friend then it must be good for others as well. Joe and Wendy understand that success comes when serving your community.
Home based in Antioch, Ca. Ardent's Hauling has served most locations in the Bay Area, with a focus on Eastbay.
---
2016 Write up published by the Monthly Grapevine Magazine.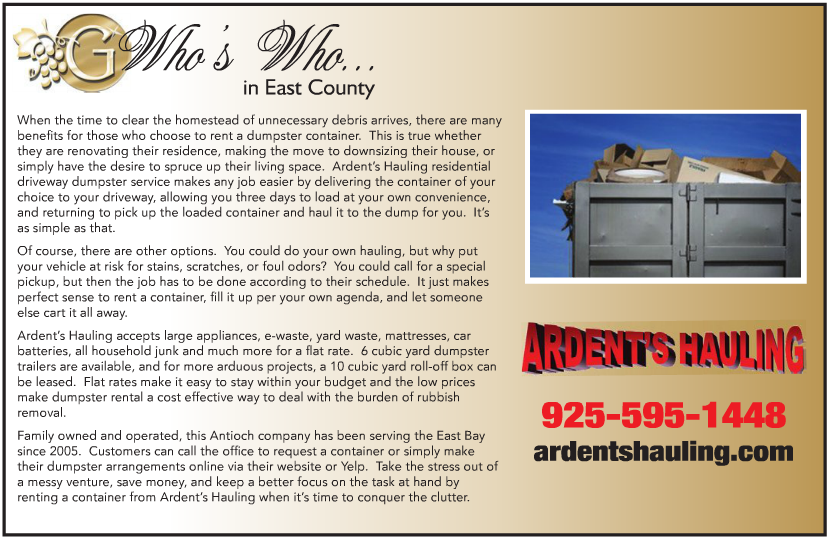 ---
2016 Write up published by the Best Business of Antioch.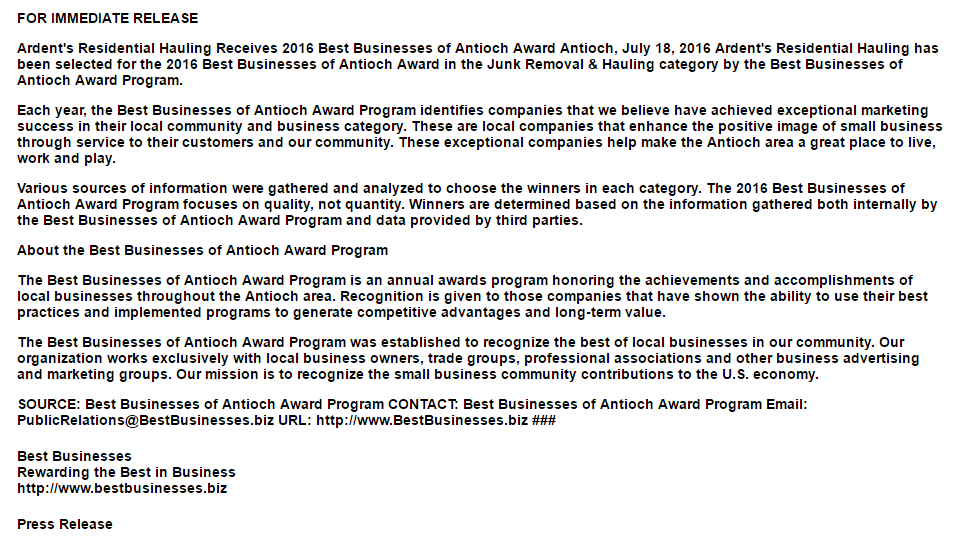 ---